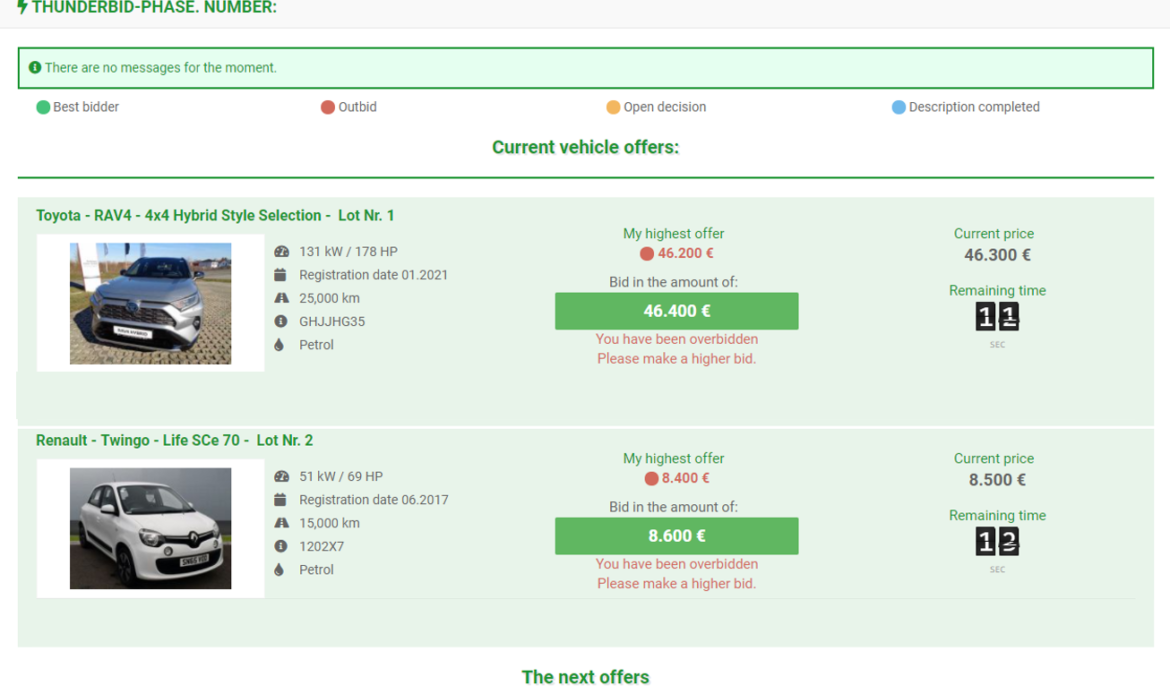 Get the best price on the market for your B2B vehicles!
1. What can Bid Aggregation do for your business?
Aggregate bids to run synchronized vehicle auctions with major European B2B auction houses!
2. How does it work ?
Bid Aggregation combines all bids and communicates them instantly and simultaneously to all participating auction house partners.
Your B2B vehicles are presented up to 100.000 buyers.
Would you like to learn more about the possibilities of Bid Aggregation? We would be happy to show you more about our system in an online presentation!
Present your B2B vehicles to the most buyers in Europe now!
Proof of the Success of the Bid Aggregation System
Some of our trusted customers who use Bid Aggregation system
Who are our trusted partners ?
Here are some of the different partners we already work with